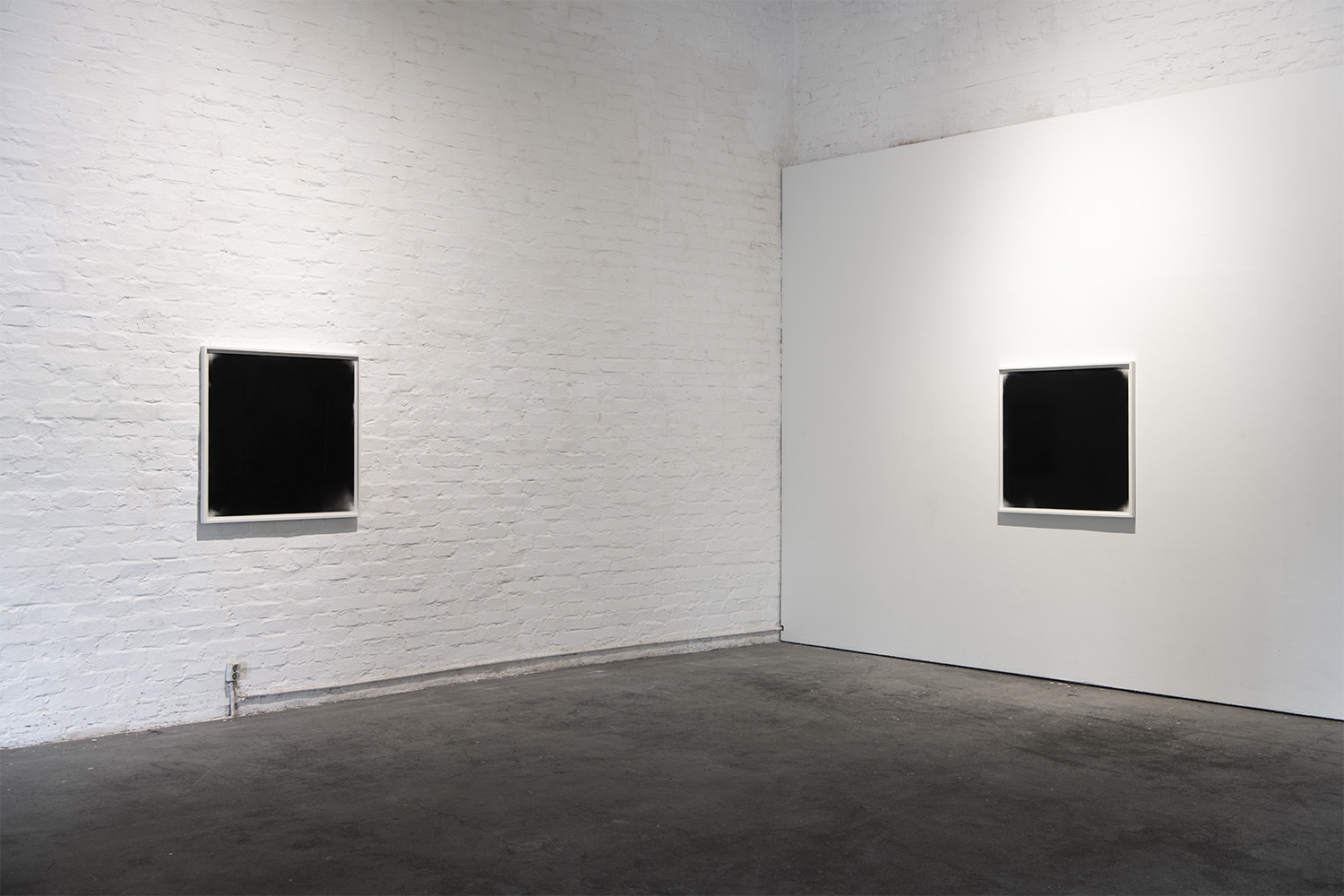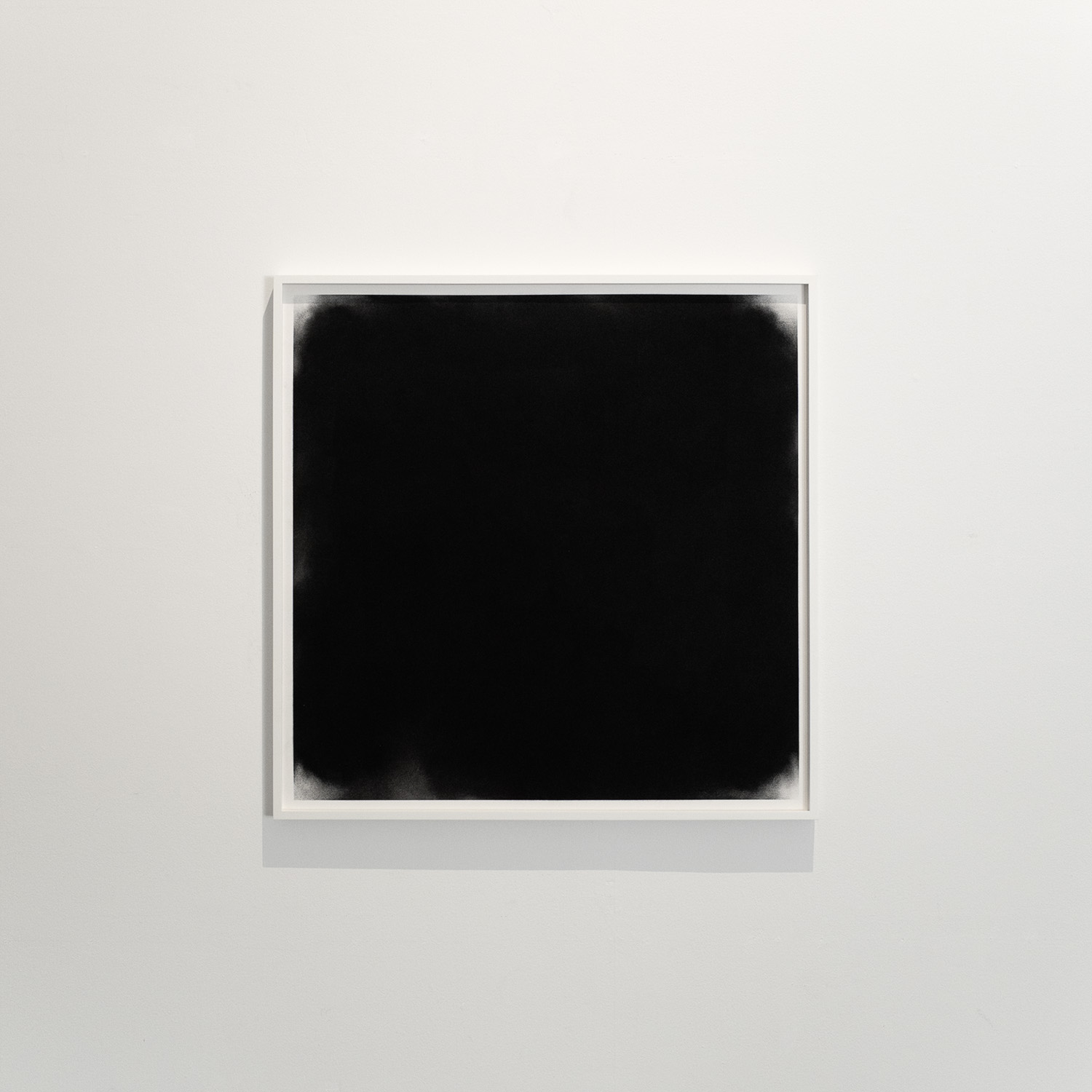 Icon, 2023
Charcoal, paper, framed in museum glass
H92 x W92 x D4 cm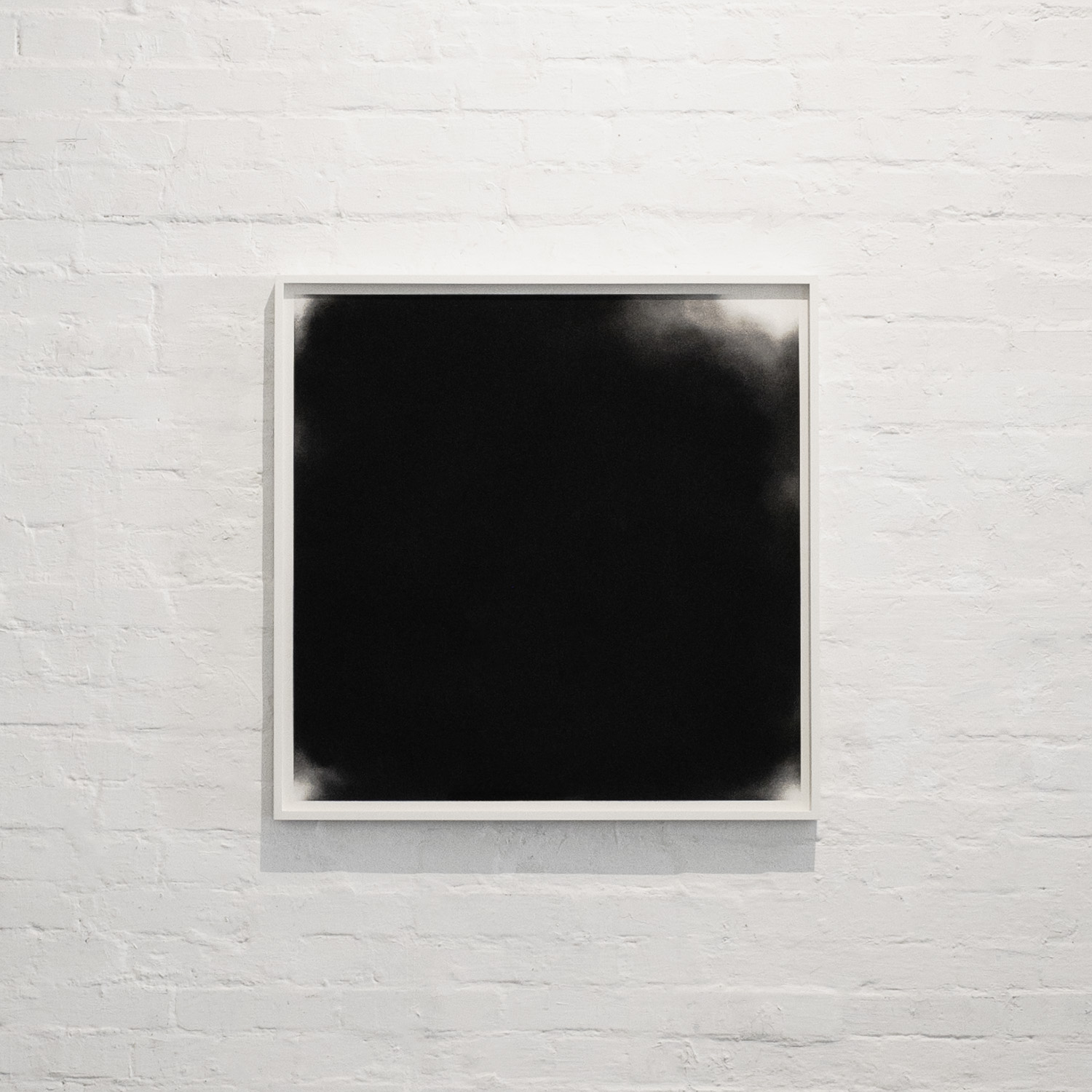 Icon, 2023
Charcoal, paper, framed in museum glass
H92 x W92 x D4 cm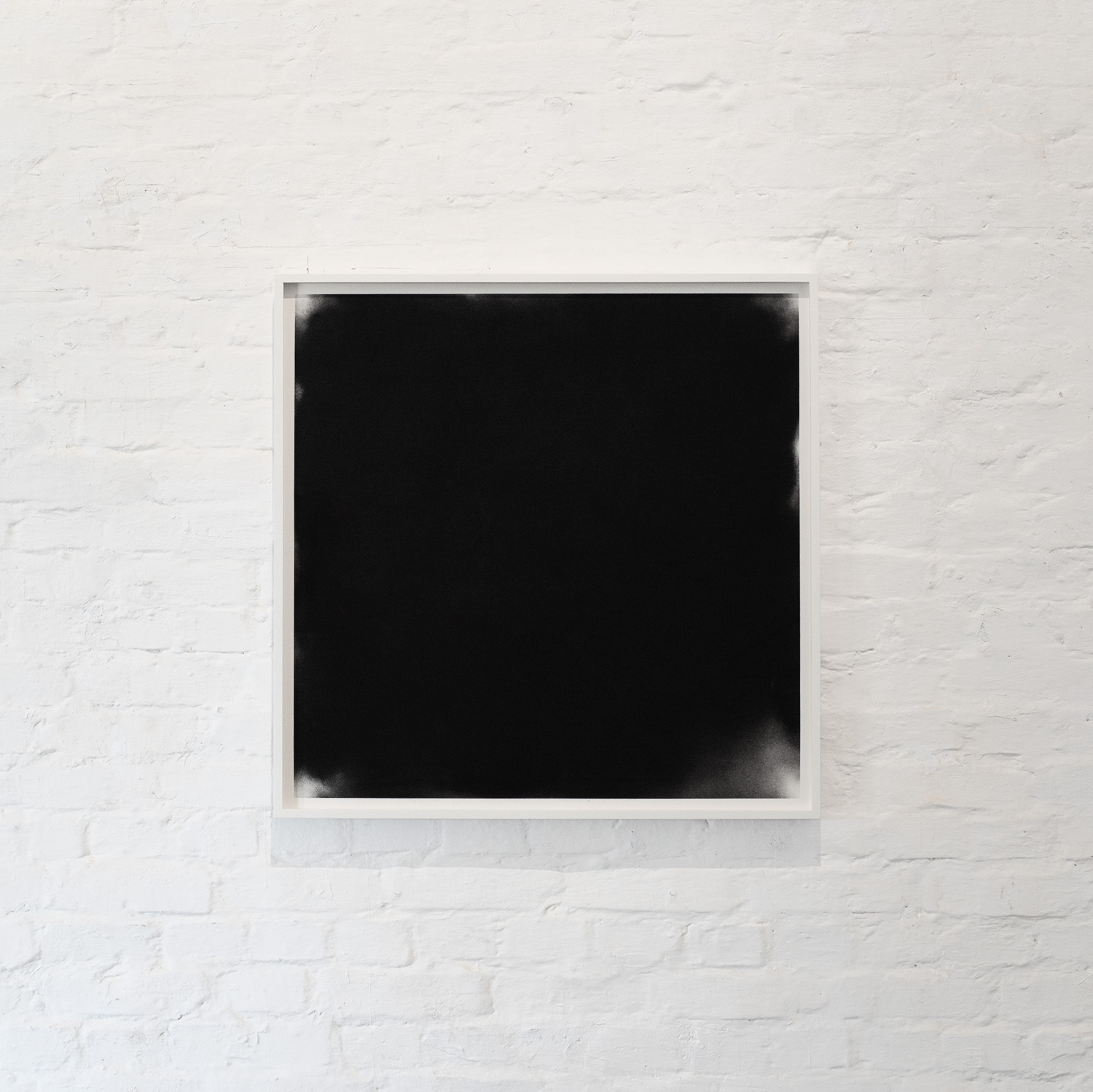 Icon, 2023
Charcoal, paper, framed in museum glass
H92 x W92 x D4 cm
Carbon —the chemical element with atom number 6, and the basis of all life— is the most diverse element in forming chemical compounds. Every industry benefits from this 'friendly atom'.
The use of carbon residue dates back to pre-historic era. The primary use of charcoal was as a source of fuel, but it was also one of the oldest drawing materials in the world. Light-absorbing smokiness of charcoal is a reminder that cave paintings were created with fire and seen in the firelight.
Icon was once reduced to the zero-point by Kasimir Malevich. For the radical modernist, total separation from history and heritage was crucial to build a new world. In his writings Malevich provokes to burn the epochs of the old —as if the ashes of the past were the only material for the future.
When one friendly atom, C, combines with two popular atoms, O, it forms molecules of carbon dioxide and acts as a greenhouse gas. The invisible threat visualises an inconvenient truth. Black Square has been housed in a climate-controlled museum. The outside world has been threatened by the radical change of climate. Burning is no longer the option for iconoclasts today.
Abstraction creates complexity of connection by bonding particles of matters. Abstraction then releases particles of matters like evaporation, as a course of transmission. The capability of abstraction is the unanticipated transmission; it should be able to liberate art from the Euclidian system of time and space.